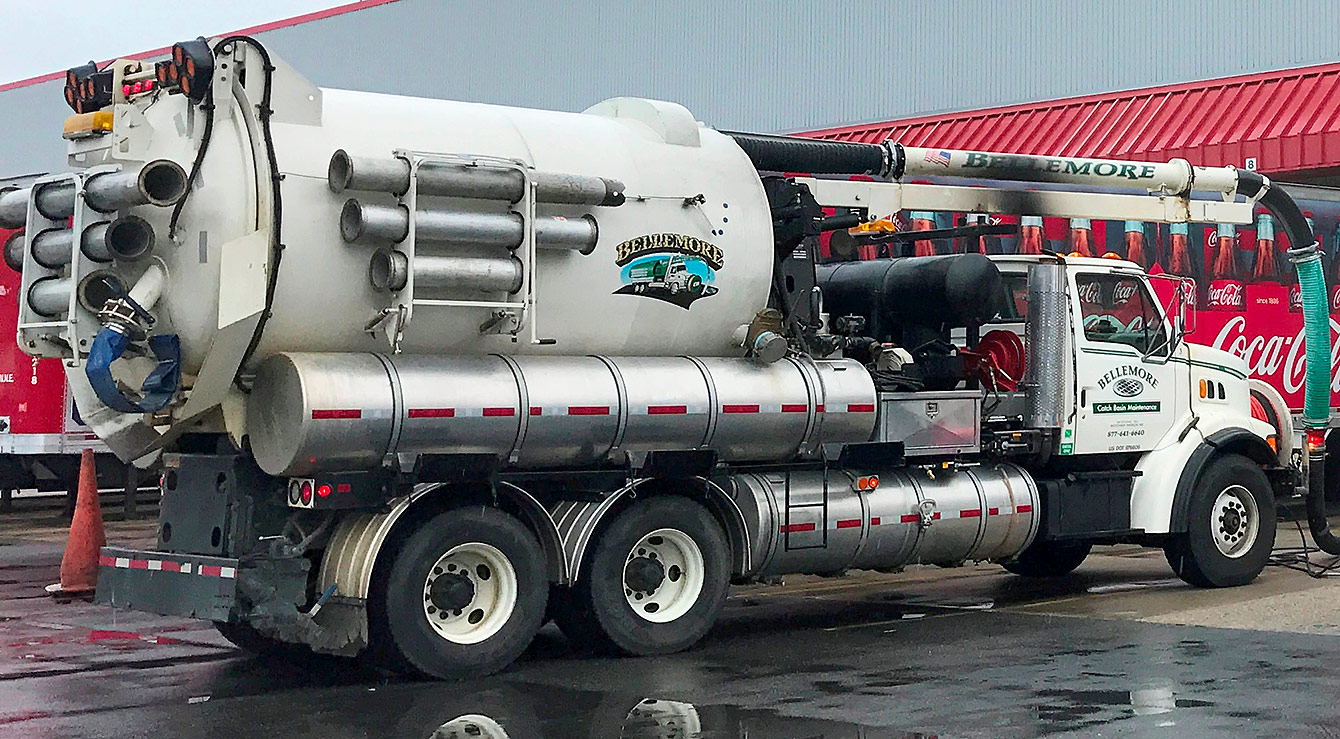 Bellemore for Commercial Properties
Carefully planned maintenance programs
Commercial properties have individualized needs, especially when it comes to storm water drainage and sewer maintenance. Bellemore recognizes the importance of being proactive to ensure business activity continues uninterrupted at your property.
Roof drains, storm water quality units, oil/water separators, catch basins and culvert pipes all need to be inspected and cleaned regularly to maintain peak performance.
Our storm water management professionals will help you design a maintenance program to fit your company's drainage system needs. This includes seasonal maintenance reminders, as well as reviewing changes or additions to your property, which may affect your storm water maintenance needs in the future.